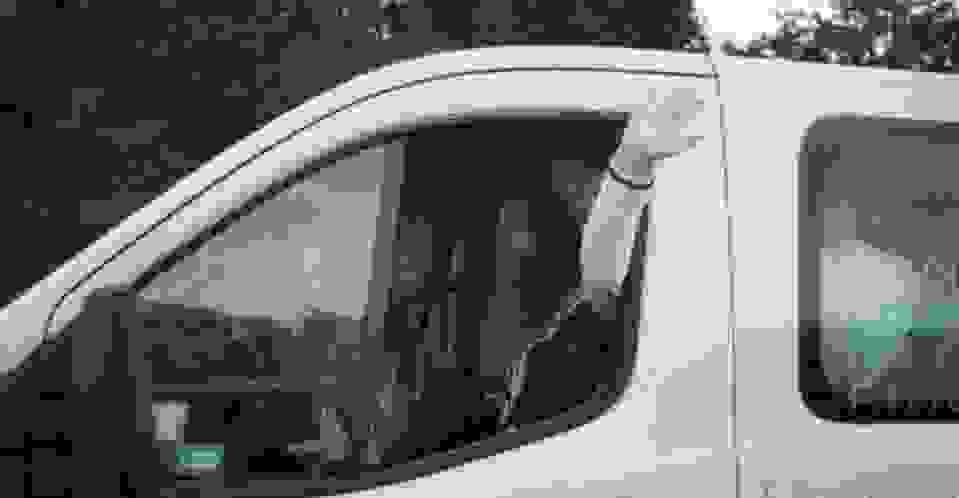 6 Friends Conquer 190 Miles in 36 Hours in the Reebok Ragnar Relay
How do you run 190 miles in 36 hours on no sleep? With best friends, in one van, with hugs, a sense of humor and an unfailing commitment to the team.
We followed six friends as they embarked on the Reebok Ragnar Relay from San Francisco to Napa, California. The 190-mile, 36-hour journey included tears, laughs, cheers and, ultimately, the unbeatable feeling of crossing the finish line together.
Lead by Boston-based running coach Laura Ingalls, the team of five women and one man banded together to become the aptly named "5 Bras and 1 Bruh." For many of them, it was the collective energy of the running community that drove them to cross the finish line.
"They're the kind of people that like to hug each other all the time and are really hyper-focused on community, so it's just a welcome place to be yourself," says Ingalls.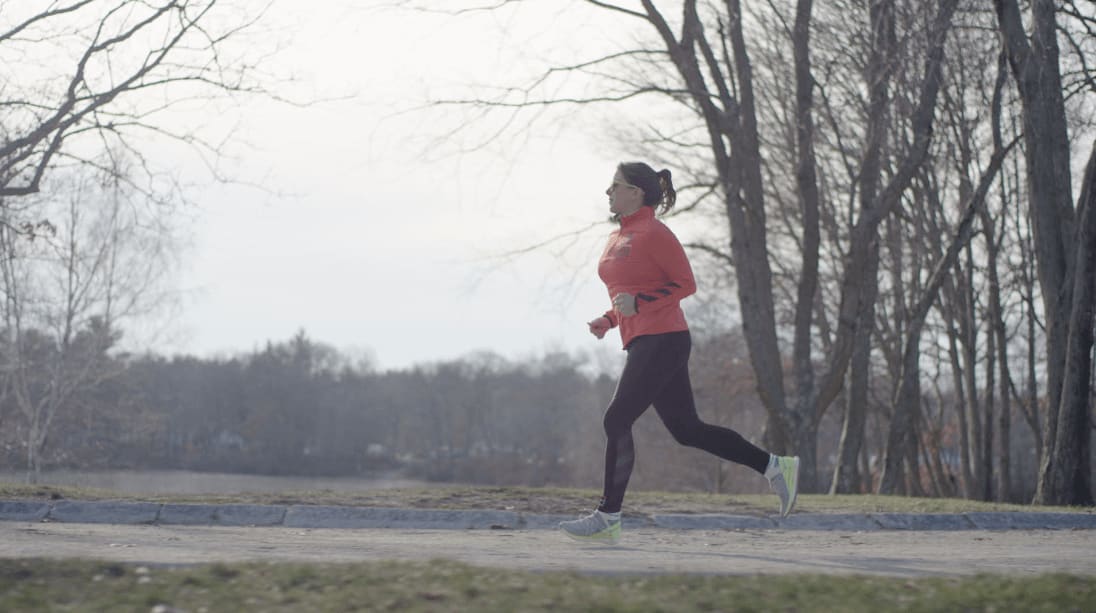 A typical Reebok Ragnar Relay team includes 12 runners, each of them tackling three legs of the course. An "ultra" team, like the one followed in the film above, doubles down on the challenge by completing the entire course with just six runners.
"There is no break," says Chris Clark, a Chicagoan running his second Reebok Ragnar Relay. "You're always going throughout the entire thing. You are challenged to overcome what would be an almost insurmountable challenge for an individual."
Through fatigue, soreness, minimal sleep and a couple jars of pickles, the team came together and conquered the race, with each teammate running between 25 and 37 miles over the course of 36 hours.
Stretching, eating and some noble attempts at sleeping within the confines of an 11-seater van provided the team an unusual opportunity to bond.
"The sleep deprivation is where things get weird," says Kristen Fennell. "It's either you're going to get very cranky or slap-happy."
Despite the tough midnight mileage, the team managed to stay upbeat and positive throughout the nighttime hours.
"I'm so tired I can't even form sentences at this point, but it will be fine," says Nicole Rodriguez.
As the team approached the finish line, they hit another obstacle: the race time limit.
"After a while, Chris wasn't showing up, and we started worrying about whether he was going to make it here in time because we only had a certain amount of time to finish our race," says Anya Ipatova, as the team waited anxiously at the exchange point.
But then Clark came running around the bend to pass off the bracelet to Ipatova, the next runner, and the whole team crossed the finish line together shortly after.
A race of this distance inevitably includes both successes and failures along the way, but the teammates ultimately inspired each other to push beyond their own perceived limits to complete the race.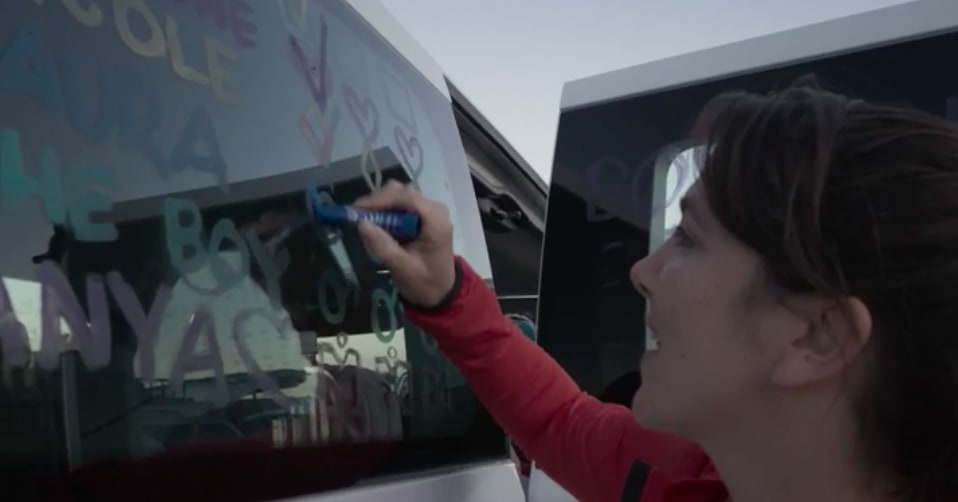 "The community is what pulls me through, every day," says Mandie Lovan, who has found solace in running after her husband and son passed away. "These friends in particular have been there for me through it all. Even when you're sad you can still lace up your shoes and go for a run with your friends."
Through this challenging, inspiring and oftentimes bizarre race, these six runners experienced how slipping on your shoes and going for a run enables you to be more human, and that by testing their mental and physical limits, they can go farther, together.
Despite moments of self-doubt, it was the shared belief of self-betterment through running and being there for one another that pushed them through some of the longest runs of their lives ever, let alone on no sleep, no showers and after prior race legs.
"To be better together, to share this experience together—yeah, it is better," says Ingalls. "It's the best this way."
Has your fitness community inspired you to be more human? Tell us your story by tweeting us at @Reebok !