FOR EVERYONE WHO RUNS
Whatever your pace and distance, be supported by cushioned comfort. 
Each time your foot hits the pavement, lightweight and responsive Floatride Energy Foam offers performance cushioning for enhanced comfort and while the durable speed shift upper adds structure to support your stride.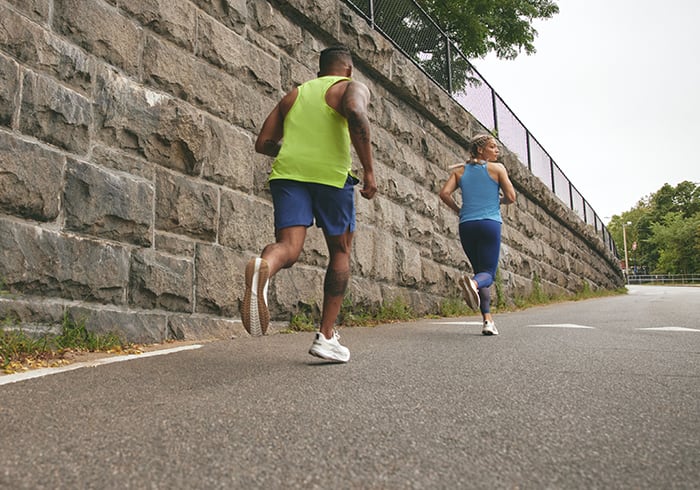 Run Outside Your Comfort Zone
Get up and out the door. Register for a 5K. Or 10K. Or triathlon. Integrate running into your training. Join a run club or run with a partner. Hit the track, trail or beach. Because the Floatride Energy 4 is made for taking on challenges. Worn by professional athlete Haley Adams and head of fitness at Reebok Training Center Maillard Howell.
FLOATRIDE
Floatride running shoes offer both lightweight cushioning and a responsive feel. Whether you're running a long-distance race or looking for a casual, athleisure shoe, there's a Floatride option for you. Here's the breakdown of our shoes that feature the Floatride Foam Technology
FLOATRIDE RUN
Made for long distance runs including half marathons, 10ks and Ragnar Relay Races. The foam technology provides comfortable cushioning support while still maintaining a light-weight feel that won't weigh you down during your runs.
FLOATRIDE RUN FAST
Run Fast is engineered for speed. Being incredibly lightweight, the Floatride Run Fast will not hold you back during the run. The Floatride foam cushion provides the perfect amount of cushion and support to keep your feet comfortable all day.
FOREVER FLOATRIDE ENERGY
Floatride Energy offers a sleek design with all day comfort. The breathable mesh upper and Floatride foam cushion give you a long lasting, smooth ride for every runner.