Best Gym Shoes for Women: What Is Right for Your Workout?
Find the perfect fit for your feet—and your sweat style—here.
Let's be honest: few things motivate us to actually hit the gym like a great new pair of sneakers. Sure, there are days where we can't wait to let out stress by throwing around weights or punching the bag, but other days, it's the sheer desire to show off our latest and greatest workout shoes that gets us out of bed at 5 a.m. And there's nothing wrong with that!
But here's where things can go wrong. You might be in the mood for a workout of squatting, lunging, and box jumping, but is that what your shoes were designed to give you the most support for? Just as not all sneakers look the same, they're not all intended for the same activities, either.
To make sneaker shopping easier, we're breaking down the best gym shoes for women.
If you take HIIT, circuit or boot camp classes: Speed Her TR
If your workouts include burpees, sit-ups, mountain climbers and sprints, chances are you are doing some form of high intensity interval training (HIIT). The nature of HIIT workouts is that the movements are fast-paced and constantly changing to keep your heart rate high and your body moving. Enter: the Speed Her TR. This gym shoe is ideal for the woman whose day-to-day training incorporates bodyweight movements, dumbbells, bands and plyometric exercises. The Speed Her TR is tough enough to withstand the wear of your workouts and light enough to not weigh you down. As an added bonus, even though the Speed Her TR isn't technically a running shoe, you can comfortably run up to five miles in these.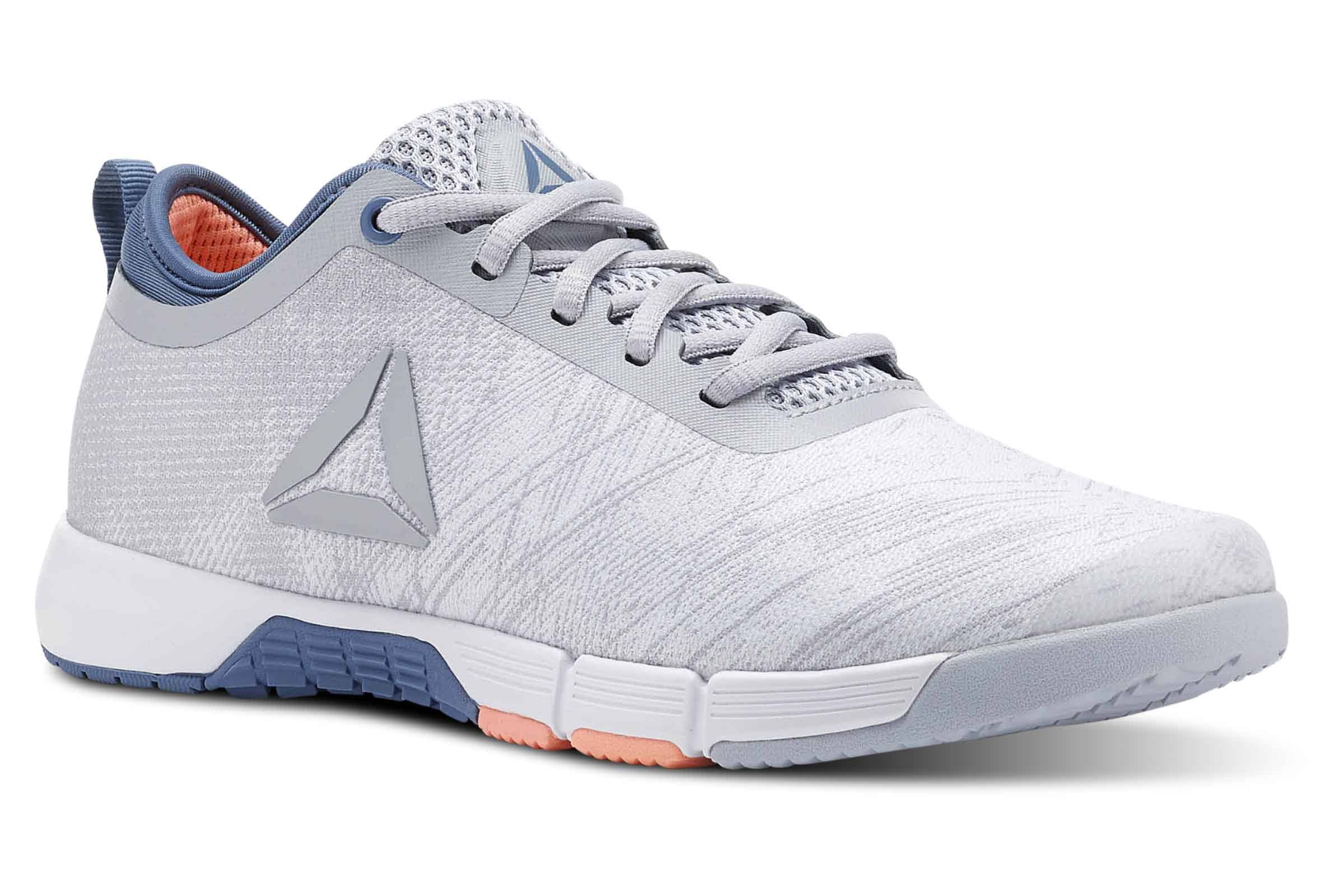 Speed Her TR, $80; Reebok.com
In 2010, the Nano 1.0 was released, cementing its place in history as the first-ever official CrossFit shoe. Now, through the evolution of nearly nine years of design and innovation, the Nano 8 is widely regarded as the most comfortable iteration of the Nano yet. If you are a regular at a CrossFit gym, chances are you've done a partner workout with someone in Nanos. This shoe is a staple in the CrossFit community, engineered to support the versatile breadth of movements we see in CrossFit's programming. From rope climbs to Olympic lifts to sled pushes, this one shoe can handle it all. Say goodbye to carrying around three different pairs of sneakers in your gym bag! The Nano 8 is the only pair you'll need for WODs in 2019.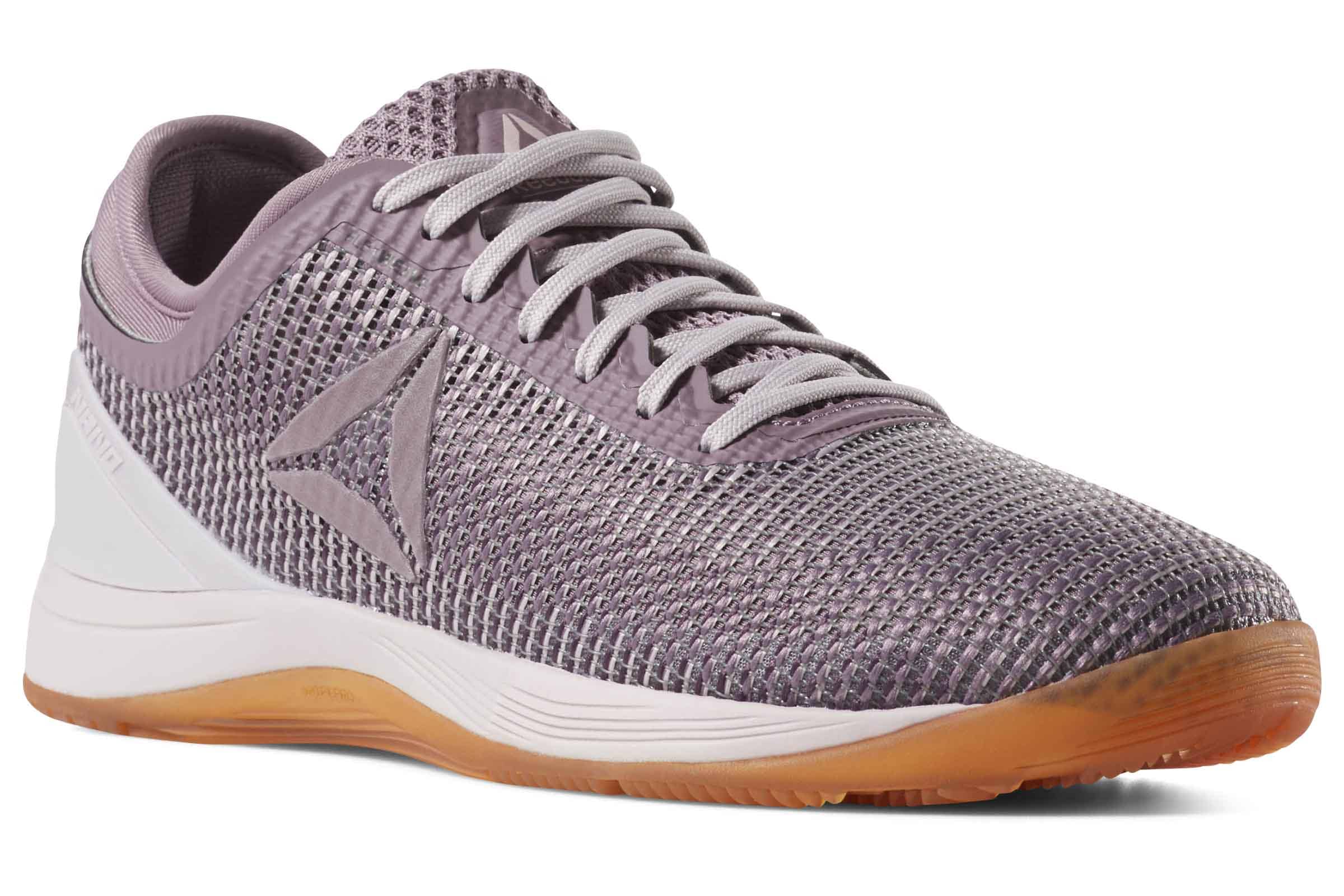 Reebok CrossFit Nano 8, $130; Reebok.com
If you do heavy weightlifting: Legacy Lifter
The Legacy Lifter is a technical weightlifting shoe intended to be worn by powerlifters and Olympic lifters alike. We know what you're thinking: How do I know if I need a weightlifting shoe or if my regular gym shoes will suffice for the lifts incorporated into my training? If you are performing light to medium weight lifts within a circuit workout or boot camp class, a technical weightlifting shoe is probably not necessary. But, if you're trying to PR a lift or your entire workout is devoted to heavy strength training, investing in a technical weightlifting shoe will set you up for success. How? Look at how tall the heel is on the Legacy Lifter. This higher heel allows for optimal squat positioning. Likewise, the two adjustable upper straps allow your feet to feel more locked-in and grounded.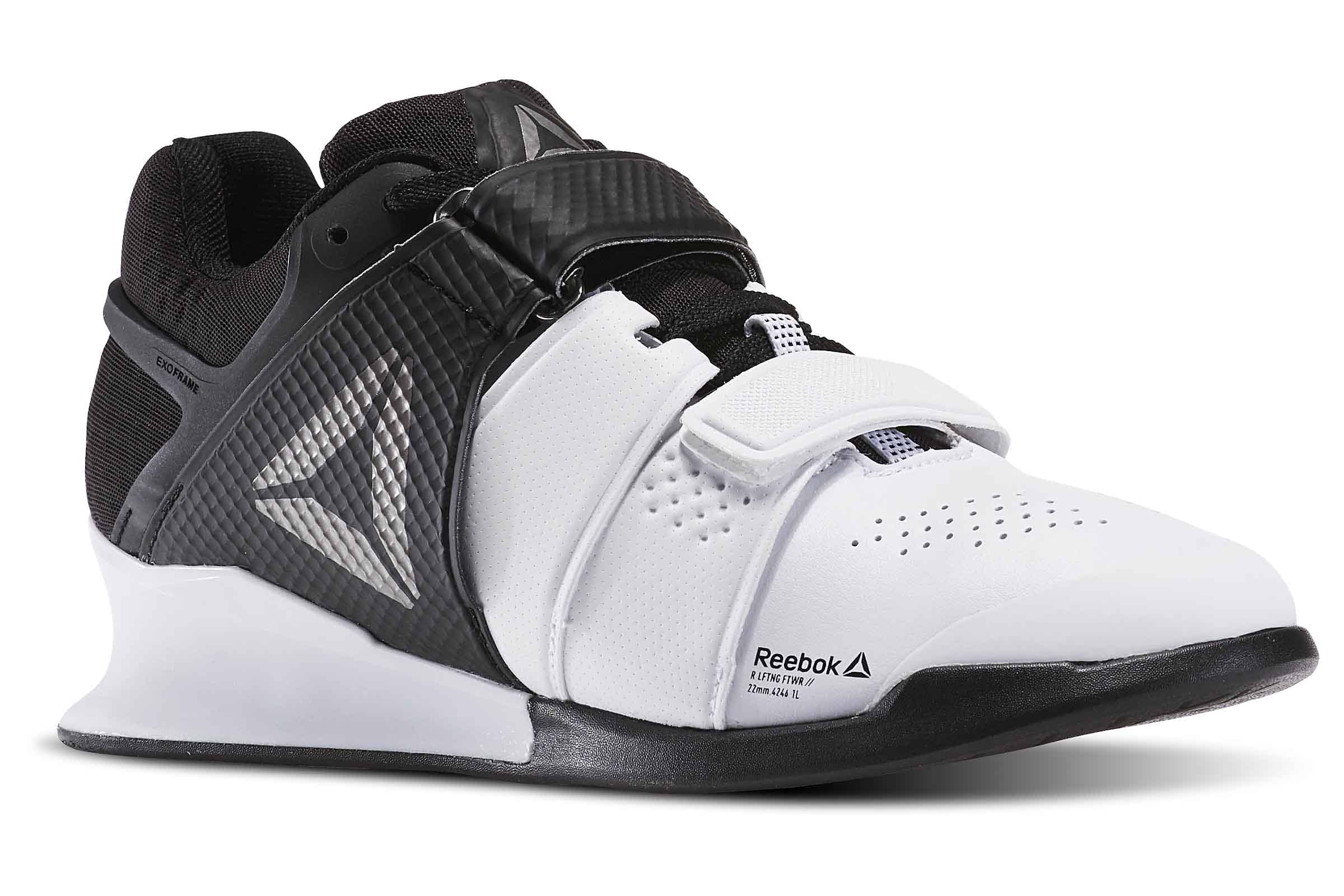 Legacy Lifter, $200; Reebok.com
If comfort is your top priority: Sole Fury
There's no denying that the Sole Fury looks good. But slip a pair on your feet and you might be shocked by how good it feels, too. If your number one priority when selecting gym shoes is comfort, the Sole Fury should be at the top of your list. The split-cushioning outsole removes weight, making the Sole Fury more flexible and lightweight than other workout shoes. The fact that the sockliner is made of foam adds to that comfort.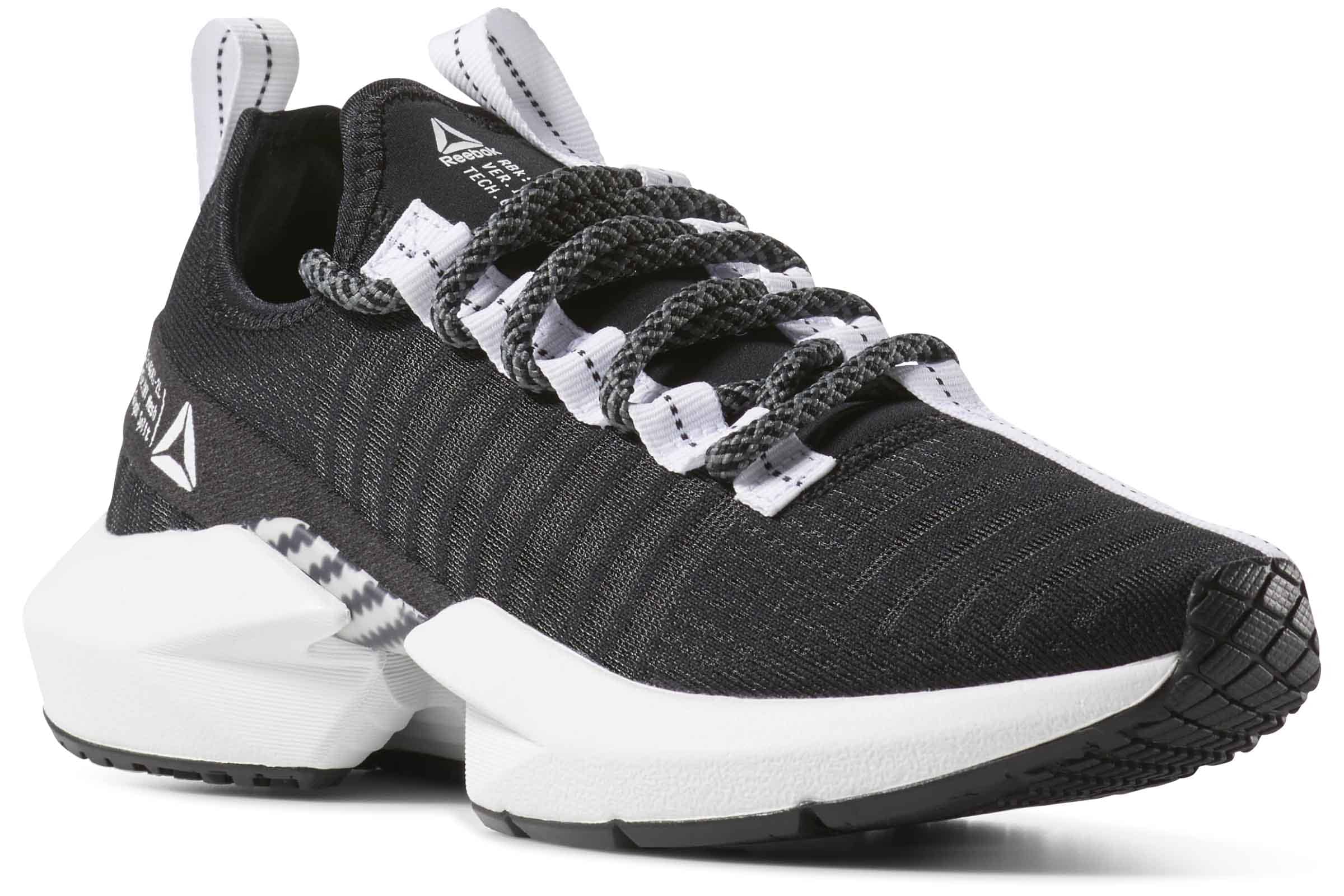 Sole Fury, $90; Reebok.com
If you are a woman with narrow feet, you may have become accustomed to never quite feeling snug in your sneakers. The Speed TR Flexweave is about to change that! Similar to the Speed Her TR mentioned earlier, the Speed TR Flexweave is a versatile shoe that's great for cardio days, light to moderate weightlifting and studio classes. The difference is that this version has a Flexweave upper. Flexweave is an innovative, figure-8 weave material (you'll notice the shoe has a more woven look to it) that makes a shoe more flexible and more durable simultaneously. Adding the Flexweave material to gym shoes makes the fit feel more snug … which is exactly what those with narrow feet are looking for!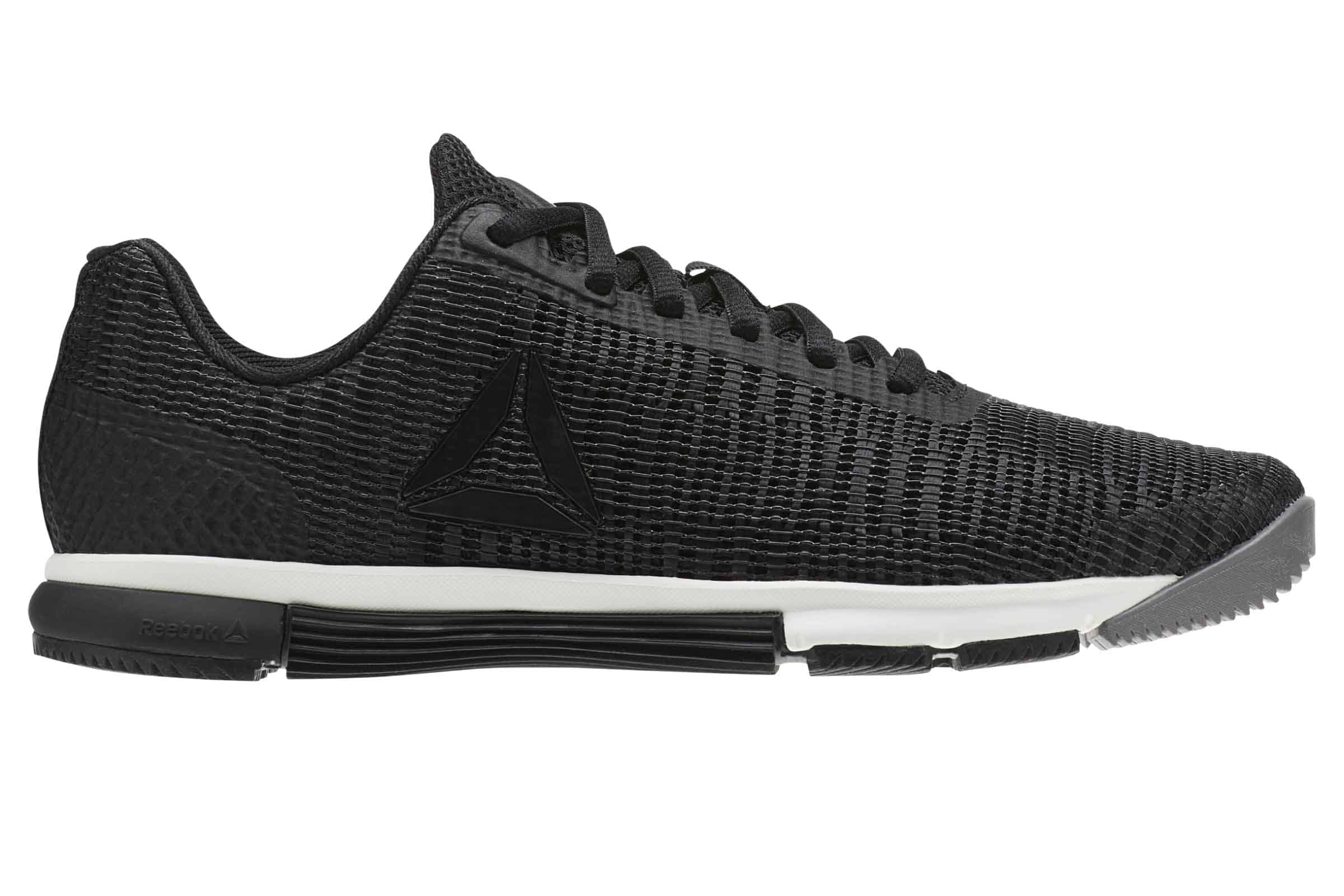 Speed TR Flexweave, $100; Reebok.com
Yes, the Nano 8 was created with CrossFit athletes in mind, but if you're a woman with wide feet, you would be smart to purchase a pair of Nanos regardless of whether or not CrossFit is your workout of choice. Why? The Nano 8 has a wider toe box (hint: the front part of a sneaker that covers your toes) than your average sneaker. It's designed this way because people's toes naturally expand and separate when they lift weights – something done frequently in CrossFit – which means having extra space in the front part of a shoe is essential. So, even though the Nano 8 does not come in wide sizes, you will notice that it has a naturally wider fit.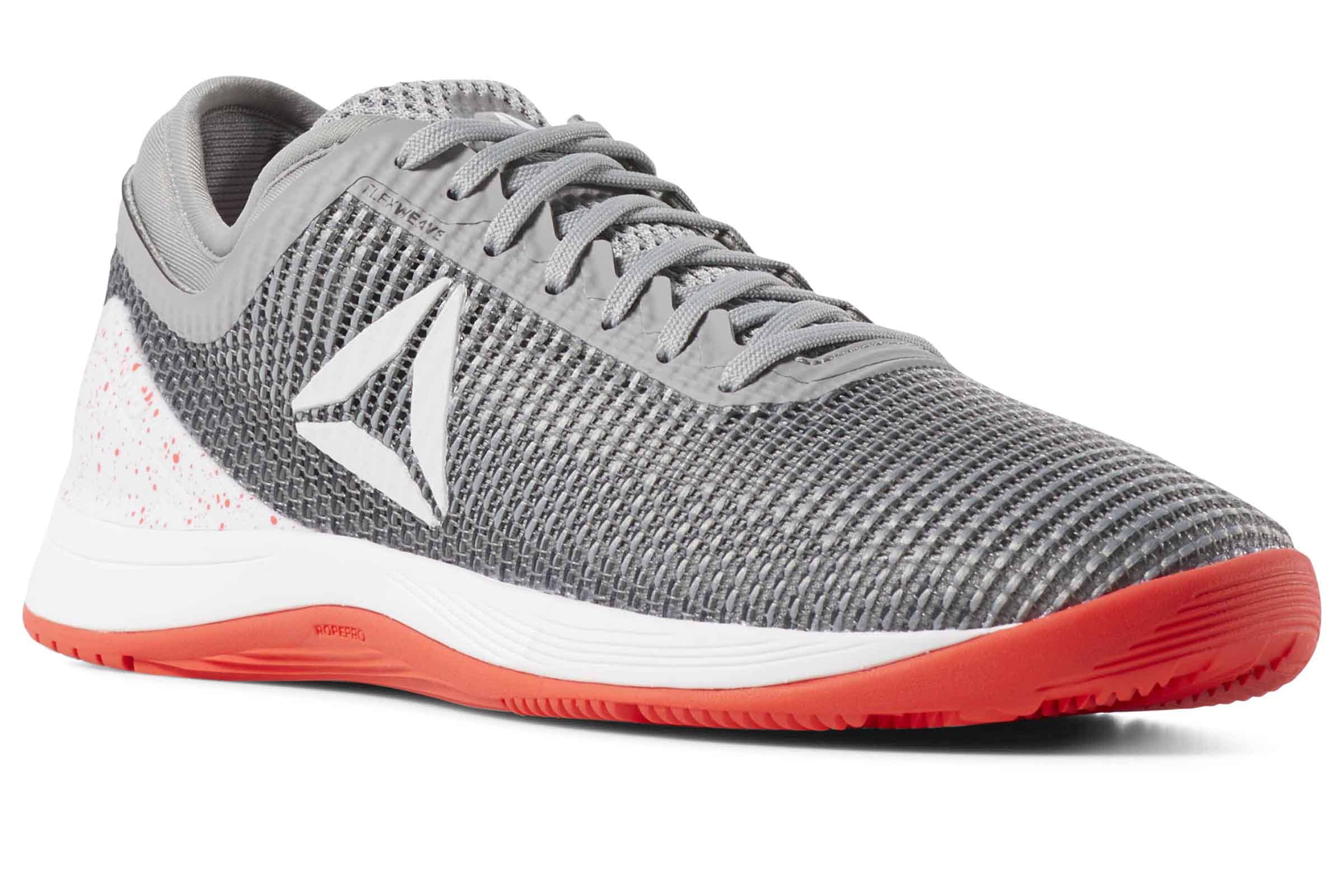 Reebok CrossFit Nano 8, $130; Reebok.com
Shop Reebok's full assortment of women's gym shoes.