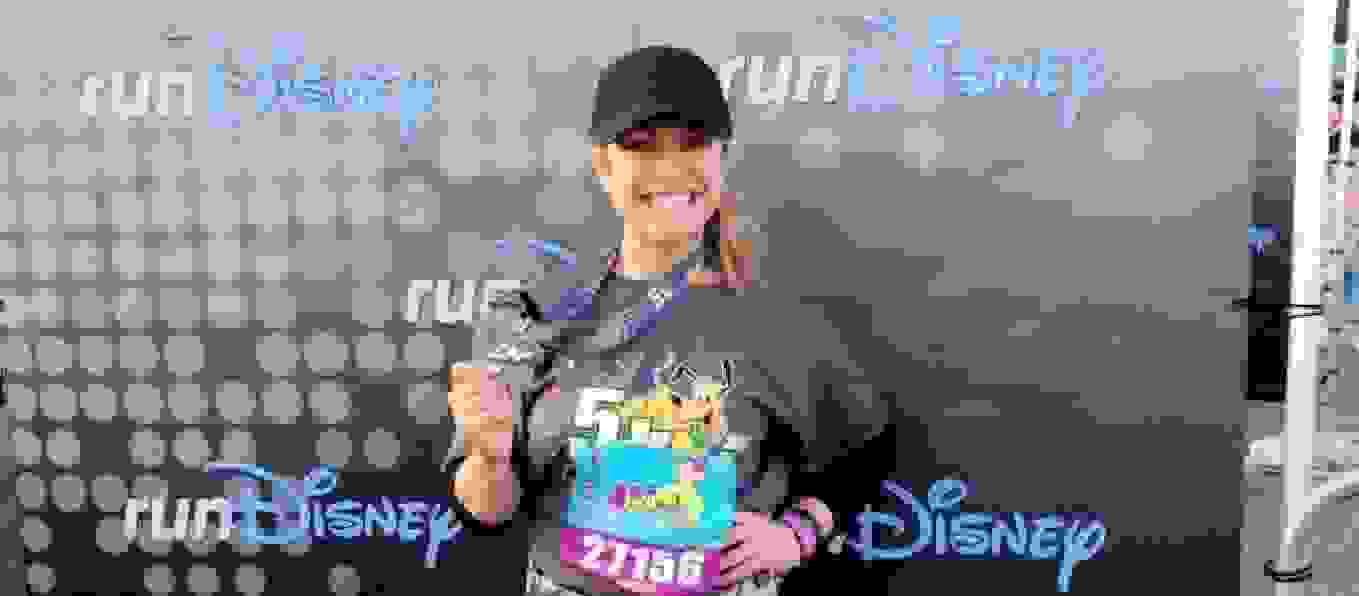 From CrossFit to 78.2 kms
When Reebok ambassador Mandy Gill flew to Florida to complete the Run Disney Dopey Challenge, a four day 78.2 km race in Disney World, she knew that it wasn't going to be easy.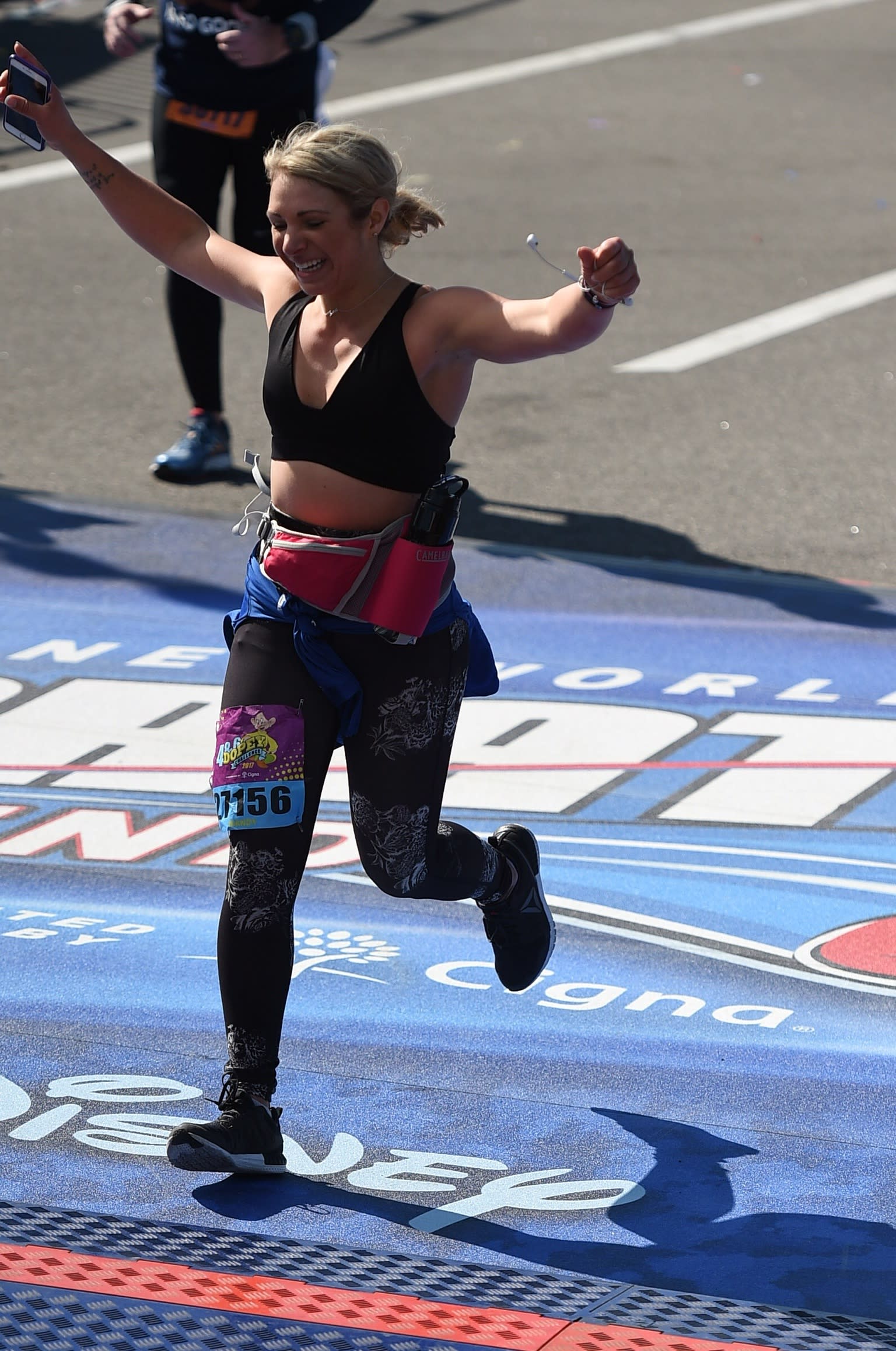 "Running has always been a thing that I've struggled with. But when I decided to take on this challenge, I knew that my background in CrossFit would definitely help. In CrossFit, when a WOD (CrossFit term for 'Workout of the Day') is presented to you, you don't think of anything else except getting it done. You're going to finish; that's what it comes down to," Gill explains. "Some things in CrossFit are meant to be challenging (like getting a bar muscle up!) but I was able to surpass whatever came my way by putting my mind to it. This mentality was the stem of my confidence. I was able to see past all of the doubts and not let them affect me. I knew that I could finish the race."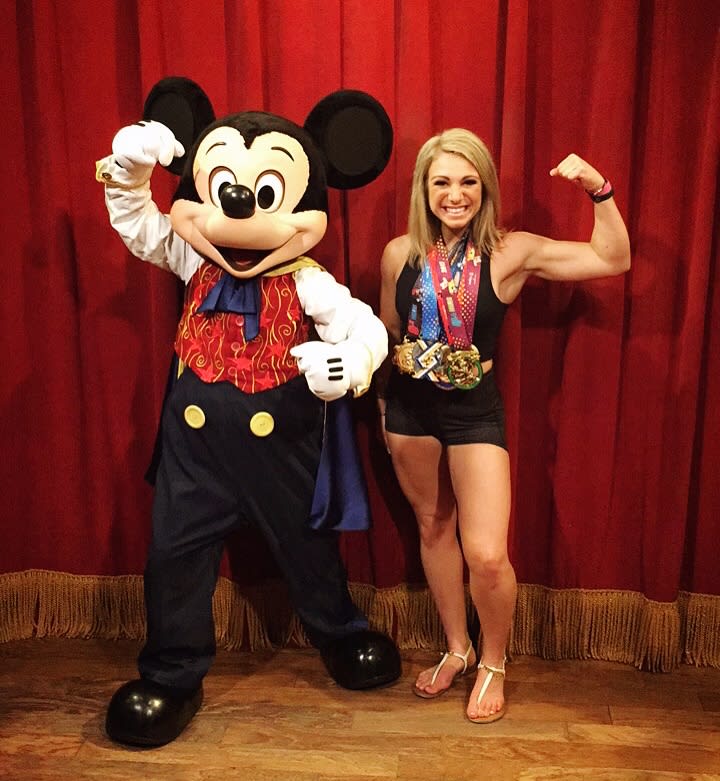 Mandy explains her motivation for completing this challenge here 
Just how does a person go from being a competitive CrossFit athlete, to running a 78.2 kilometer race?
"Preparing for this challenge was something I took very seriously, though one obstacle I faced was the difference in weather. This year, Vancouver saw the most amount of snow we've seen in a long time! It was simply impossible for me to replicate the hot and humid Florida conditions for my training," Gill explains. "So I shifted my focus to strength training instead. I applied the fundamentals of CrossFit and did a lot of squats, deadlifts and core movements. I lowered the weight and increased the amount of reps, which also trained my cardio. I incorporated a lot of movements with explosive powers, like high knees, burpees, plyometric exercises and (many) tuck jumps. I trained 6 days a week and really focused on flexibility on my rest day (I sometimes stretched for up to 2 hours)."
Every athlete knows that it's also important to fuel your body.
"A month before the race, I decided to switch over to a plant based lifestyle, so I was a little scared that I wouldn't have enough energy," Gill admits. "Boy was I wrong! I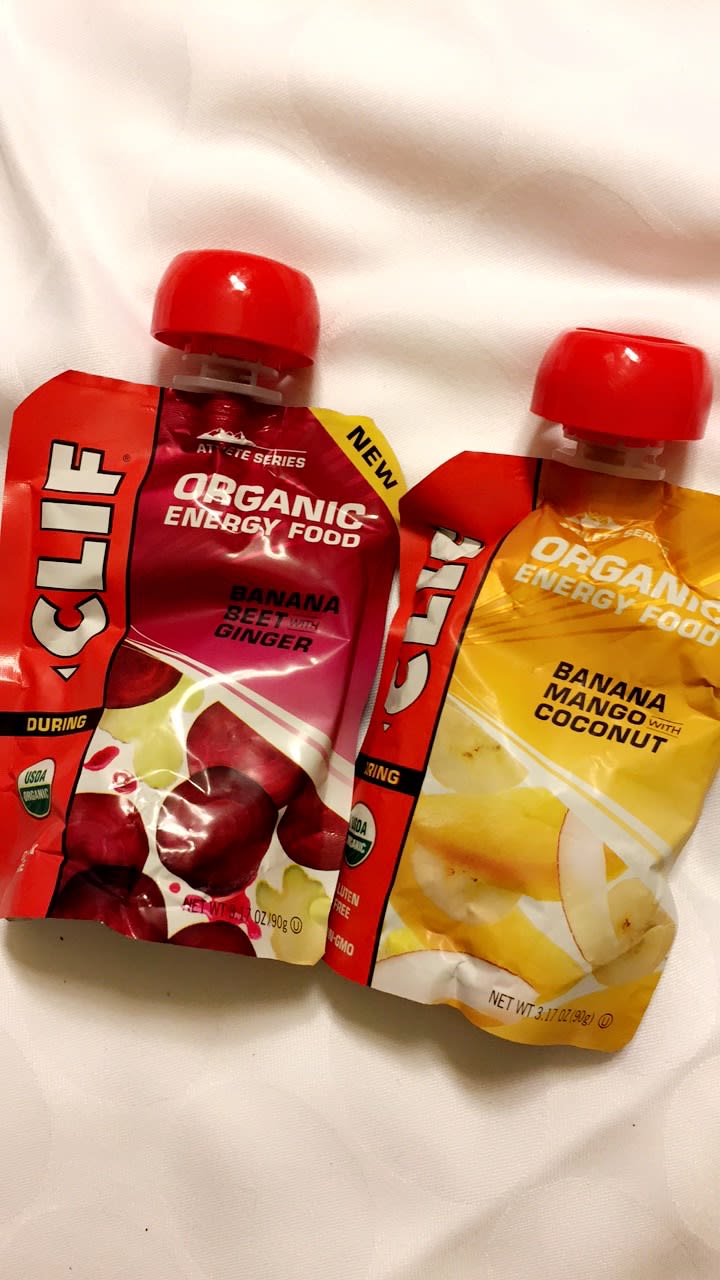 had so much energy! My endurance was the highest it's ever been, and my recovery was much quicker. What I ate played a huge part in my performance over the weekend."
"You have to be confident in yourself. I had done the research and was prepared. I brought all of the right snacks with me," Gill explains. "I had bananas, Spirulina
packages, and Cliff Organic Energy Food all tucked into my race pouch."
You can read more about Mandy's experience with switching to a plant based diet here 
And as everyone knows, dressing for success is perhaps as important as your training. 
"To optimize my training, I wanted to make sure that I was wearing the right gear. I knew I needed a bra with a lot of support that didn't chafe and the Hero Sculpt Bra was a great choice. As we had a 4 am start, I also needed a top layer that I could easily shed later in the morning. My top pick is this Running ¼ zip top, which was super breathable and flattering.
Mandy also raves about her Reebok Floatride running shoes, which have since become one of her favourite shoes to wear.
"Honestly, these shoes are so comfortable they feel like a pair of slippers. They are supportive and offer just the right amount of stability that I need during my run. They are also very light and breathable (it feels like I'm not even wearing a runner!)," expresses Gill. "And they're super cute! There's not one thing that I would change about them!"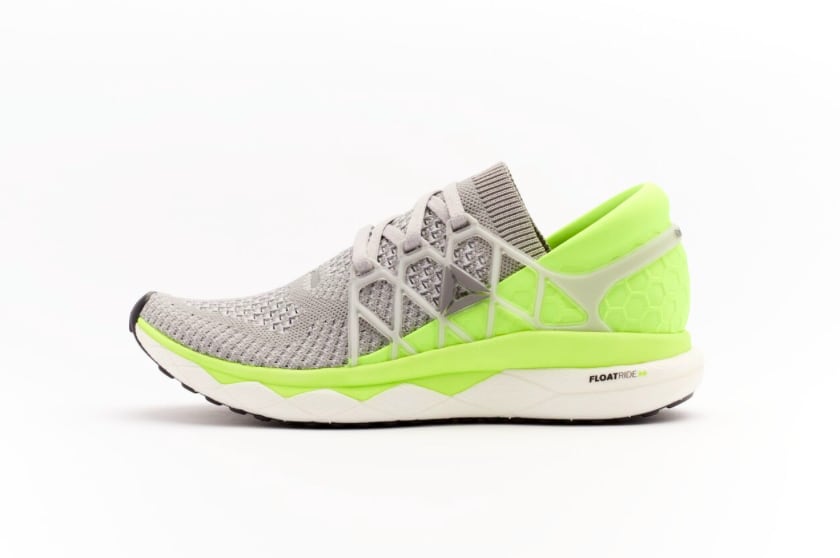 Have you tried the all new Floatride running shoes? Share your thoughts with us by using the hashtag #FeelTheFloatride and tagging @ReebokCanada!
"Where focus goes, energy flows"
-          Tony Robbins