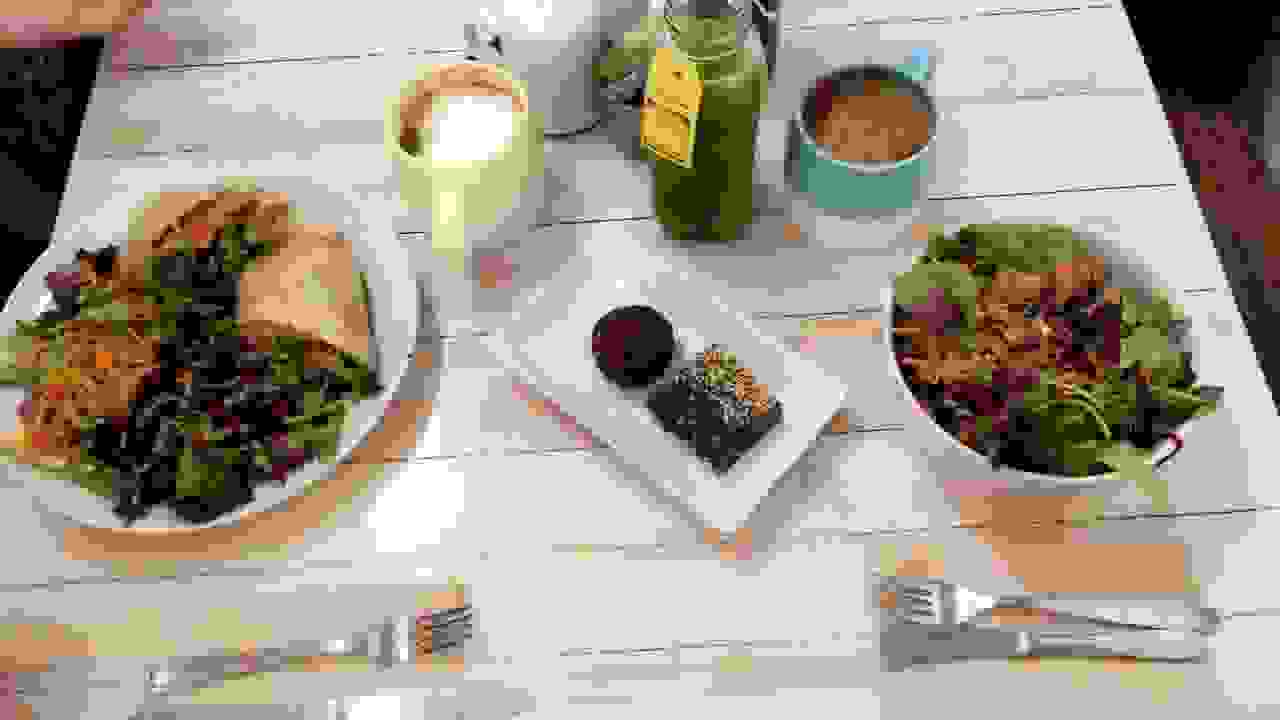 Super Athlete Goes Plant Based
Reebok Ambassador Mandy Gill has quite the portfolio! This super athlete has 6 years of competitive CrossFit under her belt and has recently completed The Run Disney Dopey Challenge, a four day 78.2 km race at Disney World in Orlando, Florida. Her most recent challenge: switching to a 100% plant-based diet.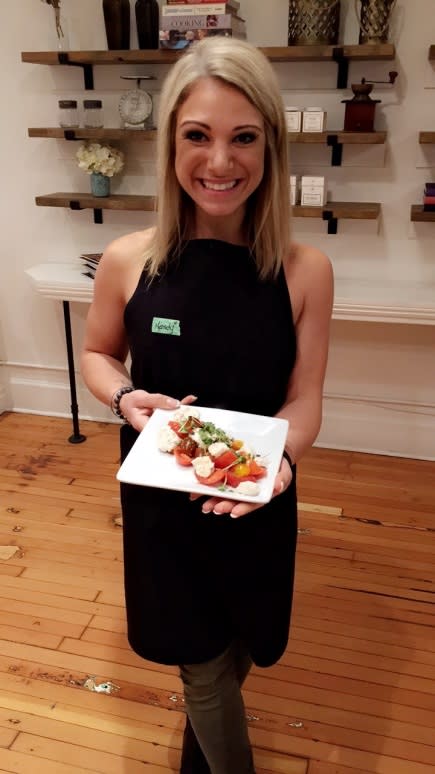 "Two years ago when I first started thinking of going plant based, I was hesitant. You see, I was competing in CrossFit and think that it would sustain my three-times-a-day training schedule," Gill explains.  "However, in fall 2016, I decided to listen to my body and make the switch. I didn't feel good about eating meat anymore. It was no longer something that I wanted, wanted to taste or that my body was craving."
"The first thing that I did was do my RESEARCH! I listened to a lot of podcasts – Rich Roll and David Wolfe were and still are huge inspirations – and did a lot of reading. I wanted to make sure that I could still be strong, healthy, and continue to feel full of life." Gill adds. "I was shocked to find out that I could repair my body more quickly after my workouts and bounce back less sore, and fresher every single day."
"I've been feeling great since! I am the most in tuned with my body that I've ever been. I'm not operating off cravings anymore," Gill shares. "I am giving my body the nutrients it requires for optimal health, which is giving me a lot of energy!"
Mandy's tips for sticking to your diet and eating healthy while travelling:
"Don't get overwhelmed. It's very simple. There are a lot of healthy OPTIONS out there (yes, even at the Airport convenience store) you just have to look for it. Opt for the nut mix, kale chips or other healthy snacks instead of the candy bars," Gill explains. "Maintain consistency and don't make up excuses! And don't be afraid to invest in your nutrition/health. Take an Uber to the grocery store and stock up for a few days instead of buying from a fast food restaurant because you're past the point of starving."
Read how Mandy stayed healthy during her latest trip to Orlando, Florida in her blog here
Mandy's meal prep tips for first time vegans:
1. Always stock the essentials
Superfoods such as hemp/chia seeds, cacao beans (raw chocolate), maca, Spirulina (all powerful sources of clean protein, vitamins,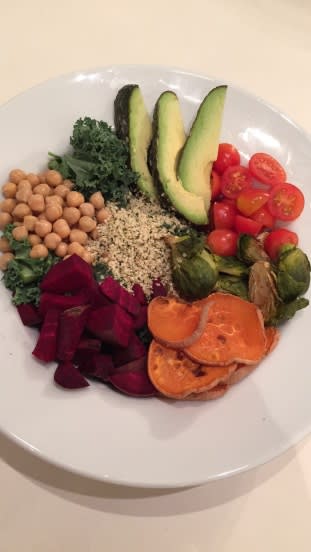 minerals, and enzymes). You can never have enough leafy greens, lentils, beans, nuts, fruit, almond butter, oats, avocado.
2.  Choose SIMPLE recipes so you don't get overwhelmed
Create your own version of meatless meatballs, or your own bowls
Example: Create your own Buddah bowls and have lunch/dinner ready in 20 minutes, recipe here
4. Prepare the night before
5. Be easy on yourself – it doesn't happen overnight!
6. Don't forget to treat yourself – eat a vegan donut once in a while (or two)!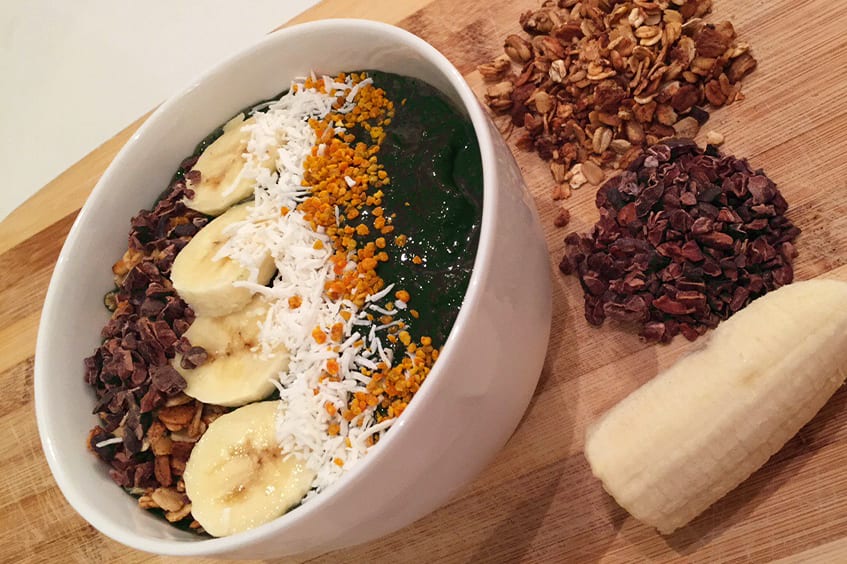 Check out Mandy's MGM Super Smoothie Bowl recipe here 
If you missed the first blog about the 78.2 km race at Disney World in Orlando, Florida, you can read about Mandy's experience here