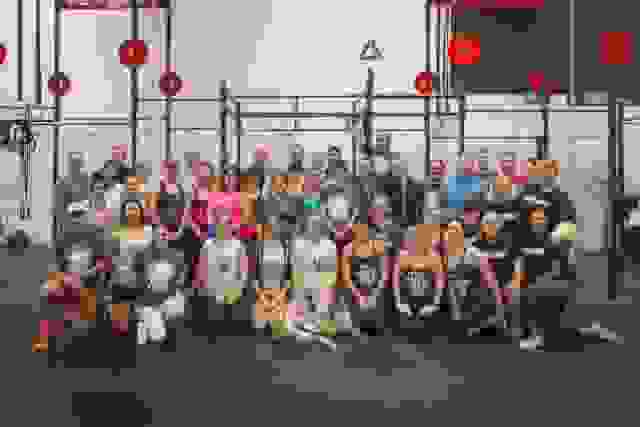 24 consecutive hours of WODs, what?!
The 6th annual "CF|24, presented by Reebok" event took place on October 22nd at CrossFit Affiliates and Gyms across Canada. The event raises funds and awareness for Special Olympics Canada foundation and sees athletes working out every hour on the hour for 24 hours straight. The event's motto is "What a difference a day makes" and this year it raised close to $180,000 for athletes with intellectual disabilities across the country. These funds will be used to support athletes at the local and national level.
Local Special Olympics athletes were invited to each gym to say a few words about the impact that Special Olympics programs has had on them, and to work out shoulder-to-shoulder with gym members. The goal is to change perceptions about intellectual disability to give a face to a demographic that many people do not know about. Special Olympics athletes routinely end up in the mix during the workouts and are quickly learning Olympic lifting techniques, comparing power lifting stats and setting PR's beside their teammates. The idea that everyone should have access to quality coaching and quality fitness programs is at the heart of the event's success – having raised over $600,000 since it began in 2011.
Congrats to all participating teams!
Check out the pictures below: