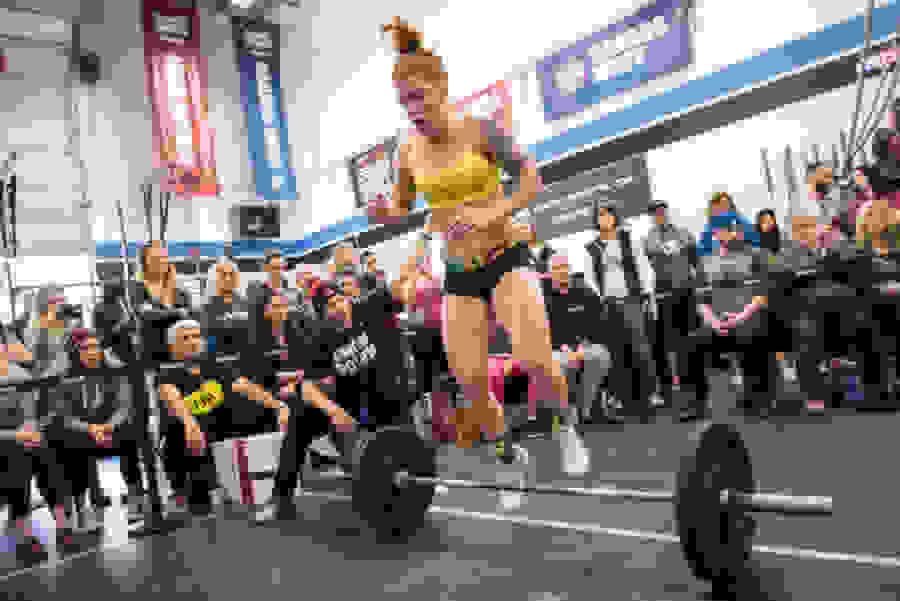 Emily Abbott celebrates her Open finish
Bragging rights. It's not every day that you finish as the top female athlete in the Canada West Region for the 2016 Reebok CrossFit Open. Emily Abbott, who finished in 8th place at the 2015 Reebok CrossFit Games, has done just that!
Starting the Open off with a bang and in front of the thousands that watched the live announcement, Emily represented Canada and went head to head against 3-time Games Athlete Chyna Cho for the 16.1 broadcast.
But the fun didn't end there! Emily also threw down alongside pros Alex Parker, Tyson Takasaki and Paul Tremblay for the 16.4 Affiliate Open Tour Sponsored by Reebok in Calgary AND alongside Michele Letendre and Becca Voigt for the 16.5 in North Vancouver.
Her favorite part?
"Favourite Open workout was 16.3 because I was so pumped that my bar muscle ups have improved- No more chicken wing!"
And every CrossFitter knows; Big wins earn you some big celebrations… "I ate some donuts and had a few beers" #WorthIT
Next steps, getting ready for Regionals! And Emily is keeping it really simple:
"I'm training smart and making sure my recovery is on point."
Is your goal to attend the 2017 Regionals? Emily's advice is to: "Do your accessory work (midline especially) and be consistent in your training."
Emily completing 16.4 at Reebok CrossFit Ramsay in Calgary
Tyson Takasaki, Paul Tremblay, Emily Abbott and Alex Parker at Reebok CrossFit Ramsay in Calgary for the 16.4 event
Emily, Michele Letendre and Becca Voigt at CrossFit North Vancouver in British Columbia for the 16.5
Check out the rest of our OPEN event pictures on the Reebok Canada Facebook page! 
16.5: https://www.facebook.com/media/set/?set=a.1747896272095748.1073741846.1421423281409717&type=3
16.4: https://www.facebook.com/media/set/?set=a.1743594115859297.1073741845.1421423281409717&type=3