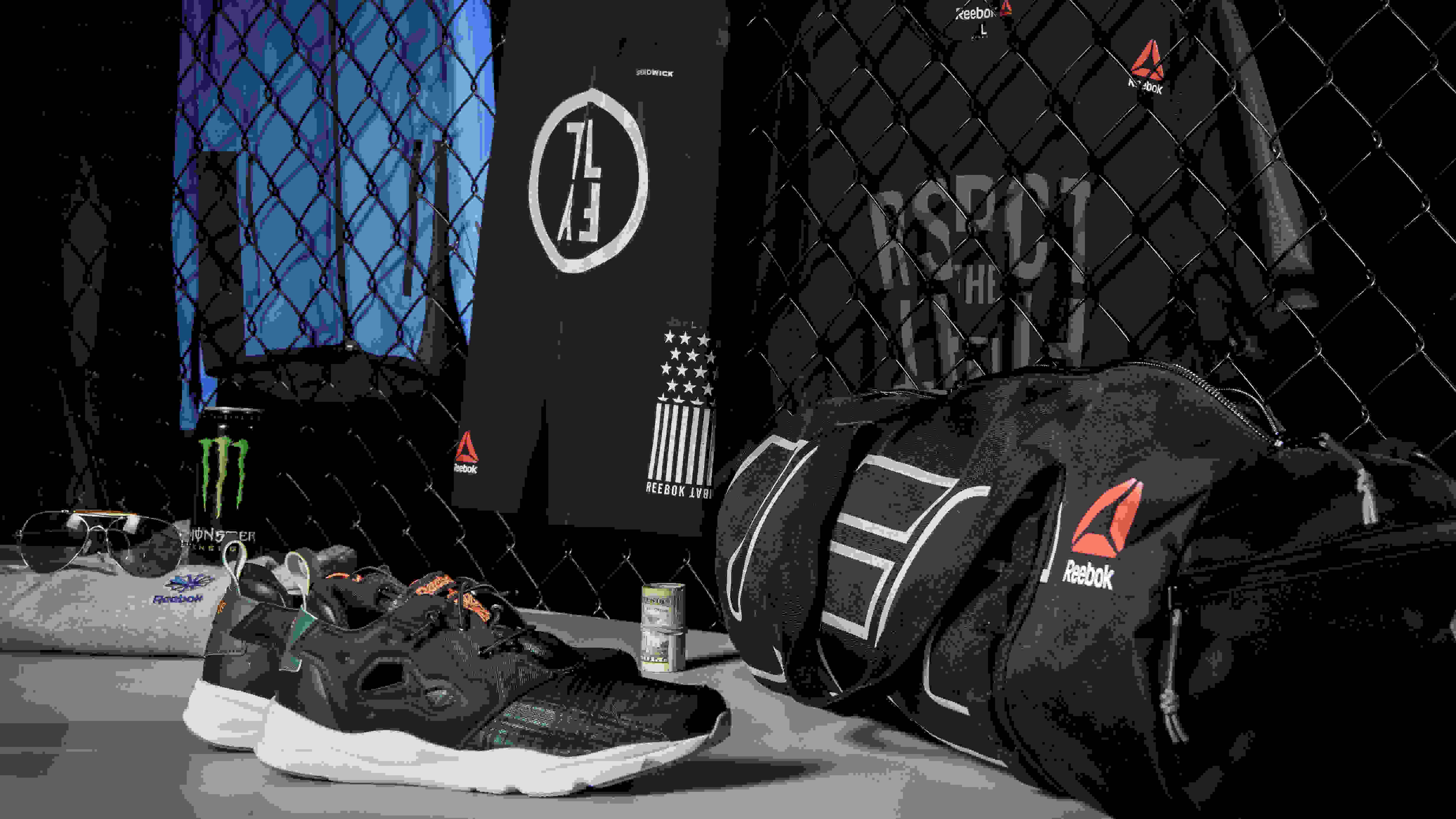 Conor McGregor's Gym Bag Essentials
Music has Beyonce. Tech has Mark Zuckerberg. And it's safe to say the UFC has Conor McGregor. When it comes to signature looks that set trends and steal headlines, there are those who "slay" and there's the rest of us just trying to keep up.
Ahead of his next big night in Las Vegas, we went where few fighters or fashionistas dare—into McGregor's gym bag. And the rubber band bank wasn't the only surprise we found.
Custom FuryLite Shoes
Fuse McGregor's love of fashion and his home country of Ireland, and you get his iconic custom FuryLite shoes. The shoes contain design elements of the unusual Reebok InstaPump Fury and the colors of the Irish flag to create a shoe that's as loud as McGregor himself. It's fashion-forward and comfortable, but definitely only for the sneakerhead who isn't afraid to stand out.
Training Shorts
McGregor's favorite technique is to strike with his knee. During training, his signature move relies on gear that can move with him not against him. This Train Light a Fighter or "TLAF" pair of shorts is specially engineered for his full range of motion.
What's that you say? What about when you need to drop McGregor-isms like, "This solid gold pocket watch, three people died making this watch"? Well, there's an interior pocket for stashing a mouth guard—an essential when you need to trash talk on the fly.
UFC Gym Bag
When you're not here to participate but you're here to take over, you need somewhere to put your stuff. This gym bagis more than meets the eye. It's infused with military-grade fabrics, which means it can stand up to workouts and world tours. Not to mention there's a built-in metal carabineer for clipping on an extra bag, water bottle or gold bling.
Workout T-shirt
McGregor doesn't shy away from showing off the results of his tough training. That's why this "Respect the Fight" slim-fit t-shirt is a workout staple. Not only does it include Speedwick technology to keep his skin dry and comfortable, it has mesh panels for increased airflow. Too hot to handle? No such thing!